As diabetics, we need to take control of are carb content in our food. I have found that many bought curry powders seem to contain sugar and need to be used in moderation.
So why not make our own, it is so better and rewarding and con provide a little exercise especially if we use mortar and pestle.
My Indian friend tells me that there is only one way to make CURRY powder and that is with a Mortar and pestle, the reason is the releasing of the oils, flavors and fragrances much better than other methods like blenders and coffee grinders.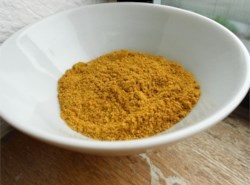 BASIC CURRY POWDER
INGREDIENTS
1 1/2 tablespoons coriander seeds
1 teaspoon cumin seeds
1 teaspoon yellow mustard seeds
1 teaspoon fenugreek seeds
1 teaspoon white peppercorns
6 whole cloves
1 tablespoon ground turmeric
1 teaspoon ground red pepper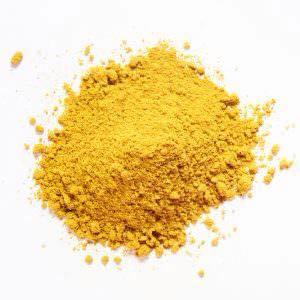 CURRY POWDER
INGREDIENTS
Seeds from 3 cardamom pods, ground
2 tsp. each ground coriander and cumin
1 tsp. ground turmeric
1/2 tsp. each chili powder and pepper
1/8 tsp. fennel seed
INSTRUCTIONS
Combine all ingredients
Grind until mixture becomes a powder. Store in an airtight container for up to 1 year. Yield: 2 Tbsp.
Other suggestions can also be found here http://www.findtex.com.au/uncategorised/spice-mix-sugar-salt-and-fat-free/
CURRY POWDER
INGREDIENTS
2 tablespoons ground cumin
2 tablespoons ground coriander
2 teaspoons ground turmeric
1/2 teaspoon cayenne pepper
1/2 teaspoon mustard seed
1/2 teaspoon ground ginger
CURRY POWDER
INGREDIENTS
5 tablespoons ground coriander seeds
2 tablespoons ground cumin seeds
1 tablespoon ground turmeric
2 teaspoons ground ginger
2 teaspoons dry mustard
2 teaspoons ground fenugreek seeds
1 1/2 teaspoons ground black pepper
1 teaspoon ground cinnamon
1/2 teaspoon ground cloves
1/2 teaspoon ground cardamom
1/2 teaspoon ground Chili peppers
MILD CURRY POWDER
INGREDIETNTS
2 tablespoons ground cumin
2 tablespoons ground coriander
2 teaspoons ground turmeric
1/2 teaspoon crushed red pepper flakes
1/2 teaspoon mustard seed
1/2 teaspoon ground ginger