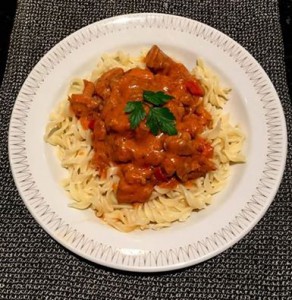 CHICKEN AND PASTA
Ingredients
500g omega 3 chicken thighs or breast skin removed.
2 tablespoons of tomato paste (I use Leggo's no added salt.)
1 onion
1/2 red capsicum
200g mushrooms
3/4 cup of water
300mL Greek or natural yoghurt
2 teaspoons of cornflower
2 teaspoons of sweet paprika
1 packet of pasta (your choice) NB1
Instructions
Cut chicken thighs into cubes, cook in olive oil until just brown. Cook onions and capsicum. Then add mushrooms.
Add chicken into the onion, capsicum and mushroom mix. Add two tablespoons of tomato paste and cook for a couple of minutes.
Add the water, cook for 5 minutes.
Meanwhile, cook pasta as for instructions.
Mix the two teaspoons of cornflower with yoghurt and put it into the chicken mix and stir, cook for a couple minutes.
Serve with the pasta.
NB1 Some diabetics find that pasta can affect their sugar. Try a Pasta substitute.
http://www.findtex.com.au/wp-admin/post.php?post=101&action=edit
CHICKEN A NOODLES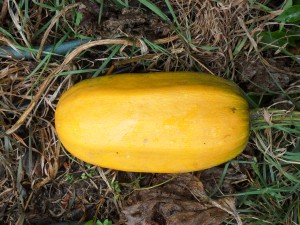 3 cups wide egg noodles
6 skinless chicken thighs
1 red capsicum cut lengthways
1-2 carrots diced about 1/2 inch thick
1 small yellow onion chopped
3-4 cups water
Ginger/pepper
Any fresh vegetables from the garden can be added
Steam the chicken with 3 cups water so it will shred nicely. Then I transferred it to a stock pot and add, 1 cup of water carrots, onion, capsicum and simmered it about an hour.
Add noodles the last 10-12 minutes and serve.
Chicken-Mushroom Stroganoff with Spaghetti Squash
Serves 6
Ingredients
1 medium spaghetti squash (about 1 Kg)
1 large sweet potato cubes
½ Kg Skinned chicken breasts, cut into cubes Use Free range or Omega 3 if possible
2 cups mushrooms, sliced
1 medium onion, chopped
2 garlic cloves, minced
1/2 cup dry red wine
1 cups water
2 Tbsp Worcestershire sauce
1 tsp thyme, minced
1/4 cup natural yoghurt
Parsley, minced (optional)
Preparation
Cut the squash in half, lengthwise and remove the seeds.
Steam the squash and the sweet potato, 20 – 40 minutes or until tender.
In a large non-stick skillet, cook the chicken, mushrooms, and onions over medium heat until the chicken is no longer pink. Drain the excess liquid.
Add garlic and cook for 1 more minute. Stir in wine.
Combine with the water. Add the mixture to the pan along with Worcestershire sauce, and thyme.
Bring the mixture to a boil, then stir until thickened, about 2 minutes. Reduce heat, then stir in the yoghurt.
Remove the flesh from each squash half using a fork. Serve with the chicken mixture
Nutritional Information per Serving
Serving size = 3/4 cup stroganoff with 2/3 cup squash/ sweet potato
246 Calories
9 g Fat
65 mg Cholesterol
677 mg Sodium
25 g Carbohydrate
4 g Fibre
17 g Protein
WARM CHICKEN AND LENTIL RISONI SALAD
INGREDIENTS
Chicken
2 lean chicken breasts, skin off (Omega 3 chicken if possible)
2 cloves garlic, crushed
2 tsp olive oil
1 tsp smoked paprika
1 tsp cumin
1 tsp turmeric
Freshly ground black pepper
Salad
1 cup cooked risoni pasta
400g tinned lentils, drained, rinsed well (dried if possible soaked overnight and rinsed and drained)
125g cherry tomatoes, halved
½ cup parsley, finely chopped
½ cup mint leaves, finely chopped
1 cup rocket
Juice of 1 lemon
100g plain Greek yoghurt
2 tsp tahini
Pinch of smoked paprika
Rocket microgreens to garnish
INSTRUCTIONS
Preheat oven to 180C.
In a roasting tray, add the chicken and on top add the garlic, oil, paprika, cumin, turmeric and pepper.
Rub the spices and garlic all over the chicken.
Cook in the oven for 20-25 minutes until golden brown and cooked through.
In a serving bowl, combine warm risoni, lentils, tomatoes, parsley, mint and rocket.
Squeeze half of the lemon juice over the top. Mix to combine.
In a small bowl, whisk together yoghurt, tahini and remaining lemon juice. Sprinkle with paprika.
Serve roasted chicken on top of warm salad with the yoghurt dressing on the side and some rocket microgreens on top as a garnish.
Nutritional information per serve
Total energy 1507 kJ / 359 cal
Protein 38 g
Total fat 9 g
Saturated fat 2 g
Total carbohydrate 26 g
Fibre 7 g
Sodium 196 mg
About this recipe
Legumes, such as lentils, should be included as part of a healthy diet. They are a great source of protein, fibre, folate, antioxidants, healthy fats as well as being a low Glycemic Index (GI) carbohydrate food. This warm chicken salad is packed full of protein, fibre and full of flavour from the pungent spices which are sources of iron, potassium and magnesium.
Tip
Instead of risoni pasta, you could use quinoa, bulgur, basmati rice or even couscous or any other pasta substitute.
Diabetes Diet: Benefits of Eating Digestive Resistant Starches
Potatoes, yams and pastas that are cooked, and cooled (heating and cooling alters the chemical structure).
http://www.informationaboutdiabetes.com/lifestyle/lifestyle/diabetes-diet-benefits-of-eating-digestive-resistant-starches
PASTA: FRIEND OR FOE?
Consider also the experimental finding, published in Appetite that found little advantage for whole grain pasta compared to refined wheat pasta in terms of satiety and glycemic index. Compared to bread, the blood glucose levels after consuming refined wheat pasta actually look pretty good. Writing in GI News last year, dietitian and nutritionist Nicole Senior tells us: "I'm not sure how this humble food [pasta] went from a much-loved traditional staple to eliciting fear and loathing for its carb content, but such is our whacky, affluent Western, diet-obsessed world. Contrary to popular mythology, pasta is not especially fattening. However, attention to the sauce recipe and portion size will help reduce kilojoule (calorie) and glycemic overload.
http://www.gisymbol.com/news-briefs-aug-2016/
http://www.findtex.com.au/diabetic-foods/zucchini-fritters-with-chili-lime-mayo/
Adapted from http://www.diabetessa.com.au/recipes/warm-chicken-and-lentil-risoni-salad.html
PINAUPONG MANOK (CHICKEN)
How to Cook Pinaupong Manok
Ingredients:
1.5 kg whole omega 3 chicken, cleaned and skinned.
2 pcs white onions, peeled
head of garlic, peeled and separated
4 inch cubes of fresh ginger root
6 whole black peppercorns
dried bay leaf
casserole pan
3 tbs minced ginger
2 tbs pepper
1/2 cup water
pastry brush
Procedures:
Step 1:
Rub the inside and outside of your chicken with ginger and pepper. (I also add additional spices to taste.)
Step 2:
Place the white onions, head of garlic, ginger root, whole peppercorns and bay leaf into the cavity of the chicken.
Step 3:
Heat the casserole pan
Step 4:
Place the chicken in the casserole pan breast side facing down. Pour 1/2 inch of water into the casserole pan around the chicken.
Step 5:
Place the casserole pan over medium heat on the stove and cover it. Allow the chicken to cook 75 minutes. Do not uncover the casserole pan during this time.
Step 6:
Uncover the pan and poke the exterior of the chicken with a fork. It its juices run clear, remove it from the heat. If they do not run clear, re-cover the chicken and repeat this test every 10 minutes.
Step 7:
Combine the minced ginger, minced garlic and olive oil in a saucepan. Place the saucepan over medium heat, and stir the contents for five minutes or until the ginger and garlic become fragrant. Remove the saucepan from the heat.
Step 8:
Dip a pastry brush into the contents of the saucepan and brush the exterior of the chicken with it.
Serve with steamed Vegetables.
Tips:
Allow leftover pinaupong manok to come to room temperature before refrigerating it. Consume leftovers within 72 hrs.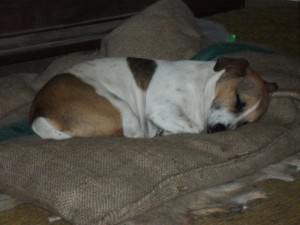 Pasta substitutes which are gluten free and for diabetics.
The author loves all kinds of pasta, but in recent years I have had to modify my diet to account for a sensitivity to gluten.  As a result, I have developed some great ideas that are also helpful for diabetics looking for a pasta substitute!  I have compiled my top 5 for you.  Some substitutes are healthier for diabetics because they are higher in protein and/or fiber than pasta is.  (The higher protein and fiber content helps with regulating blood sugar).  Some of my suggestions are lower than pasta in carbohydrate and calories, allowing you to have a larger portion size!
http://diabetes.about.com/od/dieticiansadvice/tp/Pasta_Substitutes.htm?utm_term=is%20pasta%20good%20for%20diabetics&utm_content=p1-main-1-title&utm_medium=sem&utm_source=google&utm_campaign=adid-612ccbeb-4e87-48a4-afce-aa6456030ebb-0-ab_gsb_ocode-5950&ad=semD&an=google_s&am=broad&q=is%20pasta%20good%20for%20diabetics&dqi=&o=5950&l=sem&qsrc=999&askid=612ccbeb-4e87-48a4-afce-aa6456030ebb-0-ab_gsb