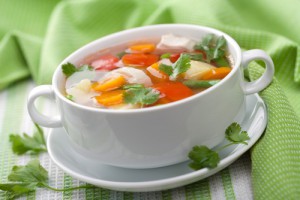 250g lean beef steak or veal, lean pork goat or game
450g noodles
1 large carrot, sliced on the diagonal
1 small head broccoli, cut into florets…
6 mushrooms, sliced
4 green onions, sliced on the diagonal
1 red capsicum, cut in thin strips
1 tin baby corn, drained (fresh is best)
2 tablespoons olive oil
1/2 cup finely chopped onion
3 cloves garlic, finely chopped
1 tablespoon ginger, cut in fine slivers
1 fresh red chilli, thinly sliced (optional)
1/3 cup FIERY CHILLI SAUCE (Make your own without sugar)
2/3 cup chicken stock (make your own to be certain that it is low fat; salt and sugar free or use water)
2 teaspoons low salt soy sauce
1 teaspoon cornstarch
1 cup fresh basil
2 limes, cut in wedges
Thinly slice beef and set aside.
Soak noodles as per directions and drain.
Prepare all vegetables and keep separate in bowls.
To make the cooking sauce, combine chilli sauce, chicken stock, soy sauce and cornstarch and set aside.
Heat a wok or deep fry pan and add oils, onion, garlic, ginger and chilli and stir-fry briefly. Add beef strips and stir-fry until just lightly cooked.
Next add carrots and a drizzle of cooking sauce and cook for 1 minute. Then add remaining vegetables and stir-fry until just cooked but still crisp.
Add noodles and remaining cooking sauce and gently combine all ingredients. Stir-fry just until noodles are heated.
Divide stir-fry into 4 deep bowls and garnish with basil leaves and lime wedges.
Serves 4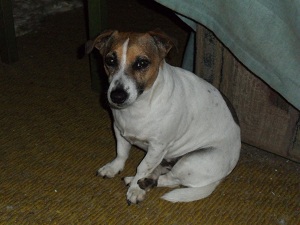 Pasta substitutes which are gluten free and for diabetics.
The author loves all kinds of pasta, but in recent years I have had to modify my diet to account for a sensitivity to gluten.  As a result, I have developed some great ideas that are also helpful for diabetics looking for a pasta substitute!  I have compiled my top 5 for you.  Some substitutes are healthier for diabetics because they are higher in protein and/or fiber than pasta is.  (The higher protein and fiber content helps with regulating blood sugar).  Some of my suggestions are lower than pasta in carbohydrate and calories, allowing you to have a larger portion size!
http://diabetes.about.com/od/dieticiansadvice/tp/Pasta_Substitutes.htm?utm_term=is%20pasta%20good%20for%20diabetics&utm_content=p1-main-1-title&utm_medium=sem&utm_source=google&utm_campaign=adid-612ccbeb-4e87-48a4-afce-aa6456030ebb-0-ab_gsb_ocode-5950&ad=semD&an=google_s&am=broad&q=is%20pasta%20good%20for%20diabetics&dqi=&o=5950&l=sem&qsrc=999&askid=612ccbeb-4e87-48a4-afce-aa6456030ebb-0-ab_gsb

HOMEMADE EGG NOODLES
INGREDIENTS
2 cups flour (all purpose) Almond flour or gluten free
1/4 teaspoon ginger
2 medium omega-3 eggs
1/4 cup water
INSTRUCTIONS
In a large bowl combine the flour and ginger.
Make a hole in the flour, like a well. Crack the eggs into the hole.
Using your hands or large spoon mash the eggs and flour together making a coarse and crumbly mixture.
Add the water. Mix again until you have a nice, stiff dough.
Knead the dough a few minutes to get it nice and smooth (5-10 min.)
You may need to dust it with a little flour to keep it from sticking to your hands.
When you are satisfied with your ball of noodle dough cover it with a tea towel and let it rest for about 20 minutes. This is to relax the gluten in the dough, making it easier to roll out.
Use a rolling pin and a floured surface roll dough out real thin, as the noodles will poof up when they cook.
Cut into strips or the the shape you want.
Let the noodles rest and dry for about 20-30 min if you can.
Cook in a broth that's boiling and then reduce to simmer for 25-30 minutes.