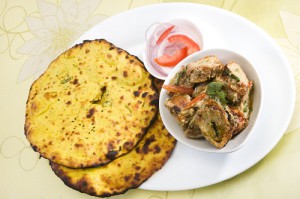 This is my version of American Corn Bread.
Ingredients:
1 Cup of sweet corn canned, frozen or fresh.
1 cup of flour, I use bread flour. (Gluten free flour can be used.)
1/3 cup oat bran.
1 serve boiled pumpkin.
1 serve boiled sweet potato.
2/3 cup of water.
I teaspoon of bread yeast.
Options:
Herbs, spices, chilli, garlic, chopped tomato, capsicum garlic. Can be added to the bread mix or on top before baking.
Fish, I use Rock Cod (lion fish) and leatherjackets.
Shredded chicken.
2 egg whites added to the mix in the bread maker.
Directions:
Put ingredients into a bread maker, select dough option and turn on.
Pour into a lightly oiled baking dish and cook for 40 minutes at about 160 C.
When cooked Corn Bread should have a crust but the centre will have the consistency of thick custard.
Uses:
Eat as is;
Use as a batter; (Uncooked)
Fry on a BBQ as fritters;
Place chunks of fish or chicken into the bread before cooking.
Left overs can be used as a spread on toast.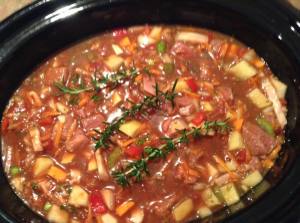 MEXICAN SLOW COOKED BEEF STEW WITH CORN BREAD DUMPLINGS NB1
INGREDIENTS
2 tablespoons olive oil
1kg gravy beef, cut into 3cm pieces visible fat removed
1 brown onion, finely chopped
2 carrots finely chopped
2 stalks celery, finely chopped
4 garlic cloves, thinly sliced
1 tablespoon smoked paprika
1 teaspoon ground Mexican chilli
2 cups baby Roma tomatoes chopped
1 cup water
2 tablespoons no added salt tomato paste
Greek Natural Yoghourt, to serve
For the cornbread dumplings
1½ cups wholemeal flour (or your favourite diabetic flour)
1 cup polenta
1 tablespoon baking powder
1½ cups Greek Natural Yoghourt
1 cup grated cheddar
½ cup finely chopped coriander
1 long red chilli, finely chopped
INSTRUCTIONS
Preheat oven to 160ËšC or 140ËšC fan-force.
Heat 2 teaspoons of oil in a large flameproof baking dish over medium-high heat. Cook third of beef for 2-3 minutes or until well browned. Set aside. Repeat in 2 more batches with remaining oil and beef.
Heat remaining oil over medium heat. Cook onion, carrot, celery and garlic, stirring occasionally, for 10 minutes or until softened. Add spices and cook until fragrant. Add tomatoes, water, tomato paste and stir until combined. Return meat to pan with any juices. Season and bring to the boil. Cook, covered, in oven for 2½ hours.
Increase oven to 200ËšC or 180ËšC fan-force. Combine all ingredients for dumplings in a large bowl. Season and stir until combined. Dollop heaped spoonful of dough over hot stew. Bake, uncovered, for 20-25 minutes or until dumplings are golden and cooked through.
Note:  Mexican chilli is a mix of ground paprika, cumin and chilli. You can freeze beef stew (without dumplings) for up to 1 month. You can make the stew in advance but make sure the stew is boiling hot when you add the dumpling dough.
Nutrition Information (per serve)
| | |
| --- | --- |
| Energy | 1930 kJ (461 calories) |
| Protein | 40g |
| Total Fat | 16g |
| Carbohydrates | 35g |
| Saturated Fat | 6g |
| Sugars | 10g |
| Sodium | 377mg |
Adapted from https://daa.asn.au/recipes/mexican-slow-cooked-beef-stew-with-corn-bread-dumplings/
NB1 some diabetics may find corn affects their sugar, if this is you leave it out.
CORN POLENTA MUFFINS
Highly recommended way to prepare corn…
A lovely gluten -free accompaniment to a meal that tastes awesome.
Tried these on the weekend from a Gourmet Vegetarian magazine I picked up recently at a markets. Unfortunately they don't sell the mag anymore.
Ingredients
Corn,
Polenta,
Onion,
Garlic and
A little parmesan cheese for dairy and extra taste.
I added finely diced home grown celery for a bit of green and the flavour.
You can add herbs for extra flavour.
Instructions
Pat them down well before cooking to ensure they come out as a whole.
Let them cool for a good 10 minutes before trying and be careful when removing.
We used a cute fancy dish but works well in muffin or paper cups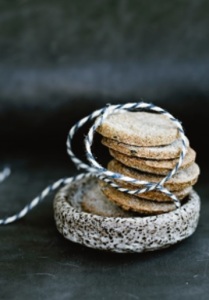 CRISPBREAD
There is little more than old-fashioned oats and spelt flour in these low-GI crackers, which are easy to make and endlessly useful to have on hand. They will keep for about 2 weeks in an airtight container. Makes: 18
INGREDIENT:
1 cup old-fashioned rolled oats
1 tsp of ginger (to taste)
2 ½ cups whole-grain spelt flour, as needed
3 tablespoons olive oil
1/4 cup sesame seeds (optional)
INSTRUCTIONS:
1.      Preheat the oven to 180°C/350°F. Line two baking sheets with parchment paper.
2.      Combine the oats, ginger and 1 cups of the flour in the bowl of a stand mixer and beat on medium speed until combined. Mix in the oil. Gradually mix in enough additional spelt flour to make a dough that pulls away from the sides of the bowl.
3.      Roll the mixture into 18 equal balls. Place on the prepared baking sheets and press down on each ball with the bottom of a flat glass to flatten them into 8mm/⅓-inch-thick discs. Brush with water to glaze and sprinkle with the sesame seeds, if desired.
4.      Bake for 15 minutes, or until crisp and golden. Let cool on the baking sheet for 3 minutes, then transfer to a wire rack to cool completely.
Per serving
122 calories/ 510kJ; 4g protein; 5g fat (includes <1g saturated fat); 14g carbs  3g fibre; 128mg sodium
Adapted from http://www.gisymbol.com/crispbread/