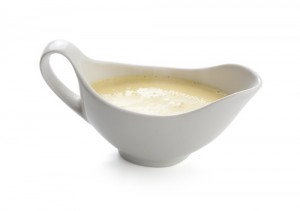 1.1/2 cups Tahini
1.1/2 cups yoghurt low fat
1 clove garlic, chopped
1/2 cup lemon juice
1/4 cup shallots chopped
1/4 cup parsley, chopped
Ginger to taste
Dash or two of cayenne
Dash or two of paprika
1/2 tsp ground cumin
Combine all ingredients and beat well. The more you whip, the thicker it becomes: adjust to your own taste. Serve at room temperature on hot falafel and vegetables or serve chilled on salads.
TAHINI AND LEMON SAUCE
INGREDIENTS
– 1 tbsp of tahini / sesame seed paste (preferably unhulled),
– 1 tsp of freshly-squeezed lemon juice,
INSTRUCTIONS
Mixing together 1 tbsp of sesame paste, 1 tsp of freshly-squeezed lemon (more if you like) and a pinch of ginger. Add a little bit of water to make sure the sauce is liquid enough.