Preparation time: 10 minutes + 30-60 mins marinate minutes
Serving Size: Serves 8
Original At http://daa.asn.au/for-the-public/smart-eating-for-you/recipes/browse/
1/3 cup olive oil
1/3 cup freshly squeezed lemon juice
2 tsp Dijon mustard
400g button mushrooms, trimmed
200g marinated stuffed olives, chopped
200g fresh tomatoes, chopped
200g char-grilled eggplant, chopped
1 cup basil leaves
3/4 cup fresh almond nuts
1. Combine the olive oil, lemon juice, mustard and salt and pepper in a large glass bowl, whisk until well combined. Add the mushrooms and stir to coat. Cover and refrigerate for 30-60 minutes to allow the mushrooms to absorb the dressing.
2. Just before serving, add the olives, tomatoes, eggplant, basil and cashews and toss gently to combine. Spoon into a large bowl, season with pepper and serve lean cooked pork.
Tip: Add 100g baby rocket or spinach to the salad to serve as a main or part of buffet.
Pasta Salad.
Ingredients
400g shell pasta Cooked
1/4 cup store-bought ready to serve pesto
1 tbs Apple Cider Vinegar
1 bunch asparagus, cut into 4cm lengths
1 small steamed skinned chicken breast (Leftover).
150g cherry tomatoes, halved
1/2 small Spanish onion, thinly sliced
Ginger and cracked black pepper, herbs and spices, cinnamon for sweetness to taste.
NB If this is bland for your taste try adding a teaspoon of good quality parmesan mixed with the shell pasta while hot.
Adapted Taste.com.au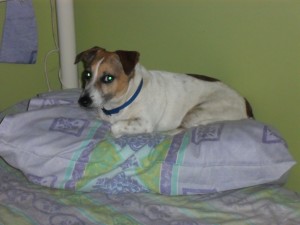 Pasta substitutes which are gluten free and for diabetics.
The author loves all kinds of pasta, but in recent years I have had to modify my diet to account for a sensitivity to gluten.  As a result, I have developed some great ideas that are also helpful for diabetics looking for a pasta substitute!  I have compiled my top 5 for you.  Some substitutes are healthier for diabetics because they are higher in protein and/or fiber than pasta is.  (The higher protein and fiber content helps with regulating blood sugar).  Some of my suggestions are lower than pasta in carbohydrate and calories, allowing you to have a larger portion size!
http://diabetes.about.com/od/dieticiansadvice/tp/Pasta_Substitutes.htm?utm_term=is%20pasta%20good%20for%20diabetics&utm_content=p1-main-1-title&utm_medium=sem&utm_source=google&utm_campaign=adid-612ccbeb-4e87-48a4-afce-aa6456030ebb-0-ab_gsb_ocode-5950&ad=semD&an=google_s&am=broad&q=is%20pasta%20good%20for%20diabetics&dqi=&o=5950&l=sem&qsrc=999&askid=612ccbeb-4e87-48a4-afce-aa6456030ebb-0-ab_gsb