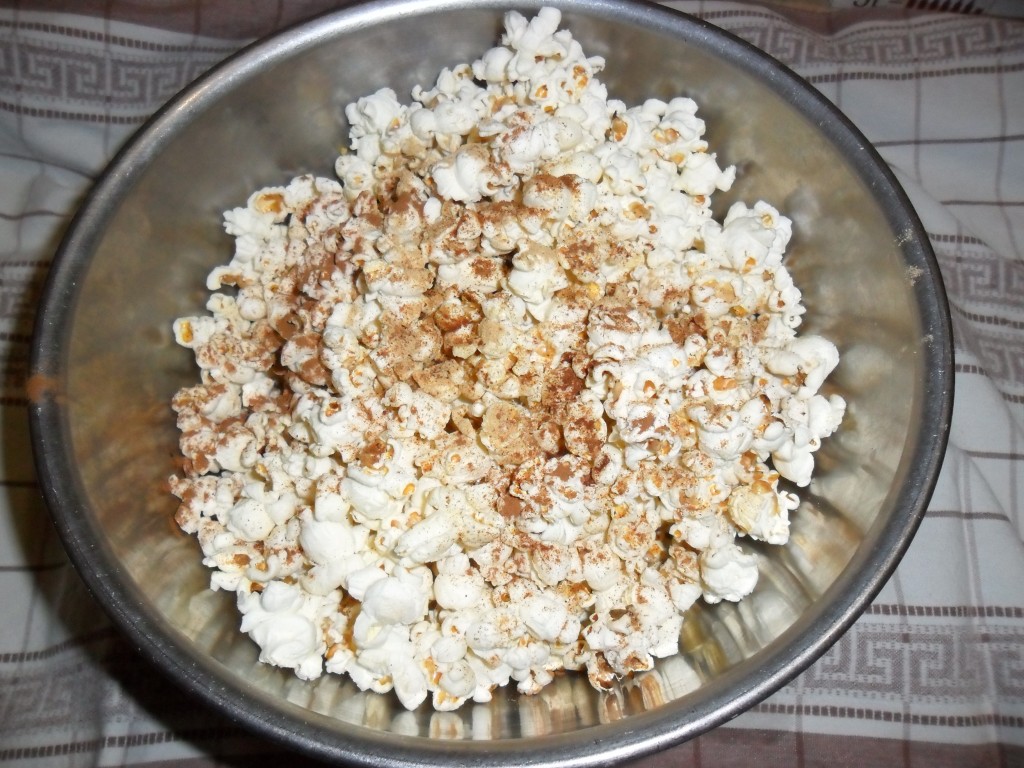 This popcorn dish goes well with a BBQ or a relaxing night in.
Ingredients
1/3 cup of Riviana Popping Corn.
1/2 Tsp of Cumin Seed Ground, Cinnamon, Mixed spices, Ginger and Nutmeg. (To taste)
1/2 Tablespoon curry powder. (To taste)
2 tablespoons olive oil.
5 litre pot.
Directions.
Place the pot on a oven hot plat turned to high.
Add the oil.
Place about 5 grains in the oil.
When these start to pop add  the remaining popping corn.
I stir the mixture in an attempt to coat all grain with oil.
Once the popping slows to about 1 pop per second remove from heat and turn off the hotplate.
Add the spices and stir through.
Enjoy
Spices can be added to taste, have fun.
ROASTED PUMPKIN SEEDS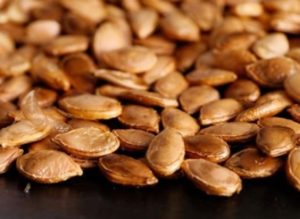 INGREDIENTS
INSTRUCTIONS
Carve the pumpkin and remove the seeds. (use the pumpkin to make elsewhere)
Rinse the seeds thoroughly, removing all pumpkin flesh, and blot dry with paper towels.
Preheat oven to 375°F/ 190°C.
Spread seeds evenly on an ungreased cookie sheet and bake for 10-12 minutes or until the seeds are crisp and slightly browned.
Optional: You can sprinkle lightly with Cajun/Spicy seasonings, if desired.
Recipe Yield: Serving size: 1-ounce
Nutritional Information Per Serving:
Calories: 125
Fat: 5 grams
Saturated Fat: 1 grams
Sodium: 5 milligrams
Protein: 5 grams
Carbohydrates: 15 grams
Adapted from https://diabeticgourmet.com/diabetic-recipes/roasted-pumpkin-seeds?fbclid=IwAR1GAw_p8E4d413AMtKq2ojZ2wwc4s1o5bLEHX7dAm99Op5NjXq7jTUeQSo
KETO PARMESAN SNAPS
INGREDIENTS
6 Tablespoons Shredded Parmesan Cheese
1 Red Capsicum Quartered
3 Cloves Garlic
2 Tablespoons Olive Oil
2/3 Cup Mayonnaise
ginger and Pepper to Taste
INSTRUCTIONS
Pre-heat oven to 200°C (Fan Forced or air fryer).  Line a baking dish with baking paper, add the capsicum and garlic cloves, drizzle with olive oil, and a pinch of ginger and pepper.  Bake for 25 minutes, remove from the oven and set aside
Line a large baking tray with baking paper and add the parmesan cheese.   To form the 10 even lines, I used a butter knife and used it like a ruler in order to create straight lines.  Once you have created 10 straight lines, with 1cm gap between each, place in the oven for 8 to 10 minutes.
Once the snaps are done baking, remove from the oven and set aside to cool.
Place the capsicum, garlic and mayonnaise in a food processor and pulse until completely smooth.
Place 1/4 cup of the capsicum mayo in a serving cup for the parmesan snaps and reserve the remaining 3/4 cup in the fridge for other meals for up to 1 week.
Serve the capsicum mayo and parmesan snaps immediately.
Adapted from https://www.naughtyandnicekitchen.com/parmesansnaps.html?fbclid=IwAR2rPLr3ai0kU3HcEO-L1txNKJmPeOa6KI7to8XwjMGLrcBr0jqcNZ3Uj7o
AIR FRYER ASPARAGUS FRIES
INGREDIENTS
16-20spearsasparagus
1mediumegg
1tspwater
1/3cup multigrainbreadcrumbs
1TBSeverything but the bagel seasoning(or garlic powder, onion powder, pepper, poppy seeds- 1/8 tsp each)
Olive oil spray
INSTRUCTIONS
Prepare the asparagus by cutting or snapping off the hard ends; about 2.5 cm up the stem and discard those pieces. Wash and dry the asparagus.
In a shallow dish, add an egg and a bit of water, then whisk and beat until a little frothy. Add the asparagus and toss around to coat.
In a separate shallow dish or bowl, add multigrain breadcrumbs and spices.
Add the asparagus spears a few at a time and toss around until coated. Place them into the air fryer tray. Repeat until all asparagus are coated.
Add fries to the air fryer basket, do not place them too close together. Lightly spray the tops with oil, and close.
Set air fryer for 400 degrees F/200 degree C and 8 minutes. After 5 minutes, open and carefully flip fries over, then close and cook remaining 3 minutes.
Serve with your favourite dipping sauce!
Nutrition per serving (recipe makes 2 servings): 145 calories, 4 grams fat, 16 grams carbohydrates, 3 grams fibre, 8 grams protein.
Adapted from https://domesticsuperhero.com/air-fryer-asparagus-fries-easy-recipe/?fbclid=IwAR3Aoe0u2HkXZuCskDbVqSRiBe-UXdP6JYyZ7BWmY9jO2Oolw1sigsokEVQ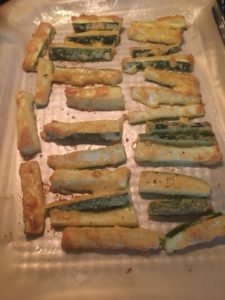 BAKED ZUCCHINI FRIES
INGREDIENTS
1 large zucchini
1 C. Parmesan cheese
1 tsp. garlic powder
1 tsp. onion powder
2 large eggs, whisked
ginger & pepper
INSTRUCTIONS
Preheat the oven to 375 F 200 C degrees and line a large baking sheet with parchment paper.
Combine the Parmesan cheese with the garlic powder and onion powder and set aside.
In a separate bowl, whisk the eggs and set aside.
Slice the zucchini in half and then into 2 cm strips.
Take one zucchini strip at a time and dip into the egg and then roll in the Parmesan cheese coating every side. Place on the lined baking sheet and repeat with all the zucchini strips.
Season with ginger & pepper.
Bake for 20-25 minutes.
Adapted from https://www.shesaved.com/2018/08/baked-zucchini-fries-recipe.html/?fbclid=IwAR2rP-Ai1W4D7IlVQ_2vdWzB5ZgcA-M2oclnUjnnkgHGbg8JiOG514377M4
BAKED BROCCOLI CHEESE BALLS
INGREDIENTS
2cups (packed)roughly chopped soft cooked broccoli (well drained)(~400g/13 oz raw broccoli) (Note 1)
1cuppanko breadcrumbs or extra eggs or 3/4 cup almond meal.
2eggs
¾cupshredded cheese(Cheddar, Colby or Tasty cheese)
2shallots / scallions, finely sliced
2clovesgarlic, minced
¼tspginger
Black pepper
Olive oil spray
Garlic Lemon Yoghurt Sauce:
2/3cupplain yoghurt
Zest of 1/2 lemon
1tbsplemon juice
½garlic clove, minced
2tspextra virgin olive oil(adjust to taste, depends on fat % of yoghurt used)
Ginger and pepper, to taste
INSTRUCTIONS
Preheat oven to 200C/390F (all oven types).
Line tray with baking / parchment paper. (Note 2)
Place all ingredients (except oil spray) in a bowl. Mix well to combine, mashing up the broccoli as you go (like when you are cooking mince).
Scoop up a heaped tablespoon, then press in firmly. Flick out into your hand then form into a ball. Place on tray. Repeat with remaining mixture – should make 15 – 18 balls.
Spray with oil then bake for 25 minutes, or until the surface is slightly crisp and golden. Finish with a sprinkle of crushed almonds.
Serve with Lemon Yoghurt Sauce.
Sauce: Mix ingredients together then set aside for at least 20 minutes to allow the flavours to develop.
Recipe Notes:
This can be made with fresh or frozen broccoli. If using fresh, you'll need 1 giant head or 2 medium heads. Ensure the broccoli is cooked until soft so it is easier to "mash" and mould into meatball shapes.
Chopping and cooking fresh broccoli: Cut the florets off the broccoli then break up into medium pieces. Cut the thinner stem into about 2.5cm / 1 inch pieces. If you want to use the thick main stem, peel the outer skin (which is tough) then cut into 2.5 cm / 1" x 1cm / 2/5" batons. Boil water in a large saucepan (or do this step in a steamer). Plonk the stems in first, cook for 2 minutes. Then add the florets and cook for 3 minutes, or until soft. Drain well.
Storing: Cool then place in an airtight container. For a quick reheat, use the microwave, or otherwise reheat in the oven. These also freeze well once cooked, thaw then reheat at 180C/350F for about 5 minutes. Can be made ahead, form balls, then refrigerate (not freeze), then bake later.
GLUTEN FREE OPTION: Sub breadcrumbs with 3/4 cup almond meal.
Nutrition is for 1/3 of the recipe which is a meal size serving (for an adult). Gluten free option: increases to 387 calories, carbs decreases to 17g.
Nutrition
Serving: 262g Calories: 374kcal
Adapted from https://www.recipetineats.com/baked-broccoli-cheese-balls/?fbclid=IwAR3NHuwyhBNmPWfAxnGf3GYGcd7aFaZ-ab93Z2EnuCaIA69RlXabPQYUnjY
BRUSSEL SPROUTS CHIPS
Ingredients
INSTRUCTIONS
Preheat oven to 400°F/200°C.
In a large bowl, toss Brussels sprouts with olive oil, Parmesan, and garlic powder and season with ginger and pepper. Spread in an even layer on a medium baking sheet.
Bake 10 minutes, toss, and bake 8 to 10 minutes more, until crisp and golden. Serve with a dip.
Adapted from https://www.delish.com/cooking/recipe-ideas/a19673558/best-brussels-sprout-chips-recipe/?src=socialflowFBDEL&utm_medium=social-media&utm_source=facebook&utm_campaign=socialflowFBDEL&fbclid=IwAR1BQGQ02sWMvsua0JNLXa4upscwVJHalbrskn9lA_d-FeDuLWjcBM6rMoc
Note The way we cook can change the GI of food e.g. The GI of a 150g sweet potato, boiled with its skin for 30 minutes, is 46. That number rises to 94 if the same sweet potato is baked for 45 minutes.
https://www.livestrong.com/article/295025-the-glycemic-index-for-sweet-potatoes/?fbclid=IwAR3-dl4ocLIoubKbmolh3CNkiR9ByXHEDoFOqPC9qYOn2f9ve2GX2ags3bo
ZUCCHINI CHIPS
Ingredients
INSTRUCTIONS
Preheat oven to 225°C. Oil a large baking sheet with Olive oil cooking spray. Slice zucchini into very thin rounds, using a mandolin if you have one! Pat zucchini with paper towels to draw out excess moisture.
In a large bowl, toss zucchini with oil then toss in ranch seasoning, oregano, ginger, and pepper. Place in a single layer on baking sheets. Bake until crispy, about 1 hour 20 minutes, checking after about an hour. Let cool to room temperature before serving.
Adapted from https://www.delish.com/cooking/recipe-ideas/a22344312/cool-ranch-zucchini-chips/?utm_medium=social-media&utm_source=facebook&utm_campaign=socialflowFBDEL&fbclid=IwAR1Yyt-iW0cxw4r9pGJuRAq-990bPbORCZ7F1RLJkovu2y1HKCEqqeyJtuQ&fbclid=IwAR0O7S7dty3T0o-v4oOOP0PPSWhMzuEXgmNmcVM3wsBuNhhTcNH7GHuL-dM
TUMERIC POPCORN WITH GARLIC AND DILL
INGREDIENTS
1/4 tsp ground turmeric, plus extra for serving
1/4 tsp garlic powder, plus extra for serving
1/4 tsp dried dill, plus extra for serving
2 tbsp. Olive oil
1/3 cup popcorn kernels
INSTRUCTIONS
Stir together, ground turmeric, garlic powder, and dried dill in a small bowl. Set aside.
Add olive oil and about 2-3 popcorn kernels to a large saucepan set over medium-high heat. Keep a close eye as the olive oil, watch to see when the first kernel pops.
Once the first kernel pops, add the spice mix and immediately add the rest of the kernels.
Put the lid on the saucepan, put on oven mitts, and grab the saucepan by the side handles. Shake the saucepan side to side on the stovetop (you'll hear lots of popping), until the popping begins to slow down to about 5-6 seconds between pops. Remove the saucepan from the heat. and crack the lid so the steam can escape.
Sprinkle extra ground turmeric, garlic powder, and dried dill to taste. Store excess in an airtight container.
Adapted from https://www.mysequinedlife.com/turmeric-popcorn-with-garlic-and-dill/
BLISTERED OLIVES
INGREDIENTS
1 Jar Green Olives
1 tsp fresh garlic, chopped finely
1 tsp red chili flakes
1 Tbls Olive Oil
Zest of 1 lemon
INSTRUCTIONS
In a sauté pan, heat olive oil on medium.
Add Garlic, Chili flakes, Lemon and Olives.
Toss to coat everything.
Sauté over medium heat for about 5 or so minutes, until just starting to brown.
Adapted from http://foodiesdietblog.com/easyrecipe-print/753-0/
ORANGE-THYME CHICKPEAS
INGREDIENTS
1 cup Chickpeas either canned or dried soaked overnight and rinsed.
1 tsp thyme
1 tsp orange zest
1 tsp olive oil
INSTRUCTIONS
Mix all the ingredients
Bake in a medium oven for 25 minutes
 Enjoy
ZERO CARBS KETO PARMESAN & FENNEL CHIPS
INGREDIENTS
1 egg white
75g freshly gated Parmigiano Reggiano or similar cheese
1tsp fennel seeds
INSTRUCTIONS
lightly beat the egg white with a fork, then stir in the grated Parmigiano and fennel seeds.
pre-heat oven to 180C static.
form 8 balls between your palms and place them on an oven tray lined with parchment paper spaced as they will spread out.
flatten them as much as possible, then bake for 12-14 minutes (watch after 10 minutes as they will burn quickly).
open oven door and leave crisps in the oven.
let cool then slide off baking mat and enjoy.
Notes
These cheese crisps are best eaten on the same day.
Store in an airtight container at room temperature for up to 3 days. Re-heat to restore crunchiness.
Metric kitchen scales are an inexpensive yet invaluable gadget to ensure accurate measurement of ingredients. Store them upright in a cupboard or over your worktop and they'll only take up a tiny bit of space.
Adapted from http://queenketo.com/zero-carbs-keto-parmesan-fennel-crisps/
CRUNCHY CABBAGE CHIPS
INGREDIENTS
1 large head cabbage
1/4 c. grated Parmesan
2 tbsp. extra-virgin olive oil
ginger
Freshly ground black pepper
INSTRUCTIONS
Preheat oven to 250° C/480° F. Set 2 wire racks inside 2 large rimmed baking sheets. Tear cabbage leaves into large pieces, leaving out the thickest part of the ribs. Toss with Parmesan and oil, then season generously with ginger and pepper. Arrange, in a single layer, on wire racks.
Bake until golden and crispy, 30 to 40 minutes.
Per serving: 92 calories, 6 g fat (1 g sat fat), 9 g carbs, 167 g sodium, 0 g sugar, 4 g fibre, 3 g protein.
Adapted from https://www.womenshealthmag.com/food/a23892962/cabbage-chips-recipe/?utm_source=facebook&utm_medium=social-media&utm_campaign=socialflowFBEC&fbclid=IwAR2-P8lSdUfQu3WI1Le-uwz6oSUgFQrq_Wj24GWX-NQ7SJefHo-23S9LA34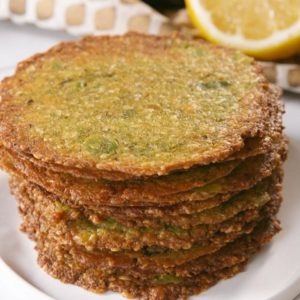 AVOCADO CHIPS
Ingredients
1 large ripe avocado
3/4 c. freshly grated Parmesan
1 tsp. lemon juice
1/2 tsp. garlic powder
1/2 tsp. Italian seasoning
Ginger to taste
Freshly ground black pepper
INSTRUCTIONS
Preheat oven to 325°F / 160°C and line a medium baking sheet with parchment paper. In a medium bowl, mash avocado with a fork until smooth. Stir in Parmesan, lemon juice, garlic powder, and Italian seasoning.  Season with ginger and pepper.
Place heaping teaspoon-sized scoops of mixture on baking sheet, leaving about 6 cm apart between each scoop. Flatten each scoop with the back of a spoon or measuring cup. Bake until crisp and golden, 15 to 18 minutes, then let cool completely. Serve at room temperature.
Adapted from https://www.delish.com/cooking/recipe-ideas/a21948089/avocado-chips-recipe/
This is a Bunya Nut (Aussie bush tucker) crusted
Bunya Nuts
The Bunya Nut (Araucaria bidwillii) is native to south-eastern Queensland especially the Bunya Mountains National Park. The bunya nut tree is a huge tree which bears a crop only after the tree itself is around 100 years old, and then it crops once every 2 or 3 years only. The crop itself consists of large cones up to the size of a very heavy soccer ball – 300 mm in length and 10 kg in weight. The cones contain the edible nuts (seeds) which are encased in a shell. The nut resembles a chestnut and is equally tasty, maturing in summer.
BUNYA NUT PESTA
INGREDIENTS
100g Bunya Nuts, de-shelled
1 bunch Basil
50g Parmesan Cheese
1 clove garlic – finely chopped
250ml Olive oil
2 tsps. ground Pepperberry
INSTRUCTIONS
Gently heat the Pepperberry in 100ml of the olive Oil.
Finely chop Bunya Nuts and mix nuts with the garlic and 100ml of the olive Oil.
Roughly chop Basil in a food processor or blender with the 50 ml of the olive Oil.
Process for one minute, and then add the Bunya Nut mix and the Pepperberry mix.
This works best if the oils are poured in a steady stream.
Do not over-process.
This should keep in the refrigerator for a week – if it lasts that long!
Adapted from http://tasteaustralia.biz/bushfood/native-fruit/bunya-nuts/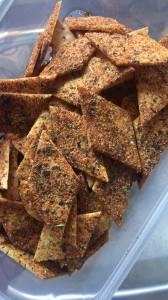 KETO SALT AND VINEGAR CHIPS
INGREDIENTS
Salt and Vinegar Seasoning
90g pink Himalayan salt flakes NB1
45g white vinegar
1/2 tsp xanthan gum NB2
Chips
1 long continental cucumber, sliced thinly into rounds
2 long thin zucchinis, sliced thinly into rounds
60g apple cider vinegar
INSTRUCTIONS
In a small bowl mix all seasoning ingredients and then spread out onto a piece of baking paper and allow to dry overnight or use dehydrator to dry out.  (If the seasoning is still wet against the baking paper just peel off and flip over)
Marinate your sliced cucumber and zucchini overnight in the vinegar.
Either grind your seasoning with a mortar and pestle or give a quick 10 seconds / speed 5 blitz in the Thermomix® to a fine seasoning.
In a single layer on dehydrator trays lay out all your marinated chips, then sprinkle liberally with seasoning.  Dry at 55-60℃ for 10 -12 hours until chips are crisped.  (this will depend on your chip thickness)
Enjoy!
Notes
This seasoning can be used on any vegetable chip or cracker.
Adapted from https://www.lowcarbmixers.com/mad-creations-keto-salt-n-vinegar-chips/
NB1 Salt watchers need to aware that there is salt in this recipe and may not be suitable for everyone.
If you are concerned about salt in your diet I suggest you read this link
http://www.findtex.com.au/medical-and-science/tips-for-a-low-salt-die/
NB2 XANTHAN GUM Overview Information
Xanthan gum is a sugar-like compound made by mixing aged (fermented) sugars with a certain kind of bacteria. It is used to make medicine.
Xanthan gum is used for lowering blood sugar and total cholesterol in people with diabetes. It is also used as a laxative.
https://www.webmd.com/vitamins-supplements/ingredientmono-340-xanthan%20gum.aspx?activeingredientid=340&activeingredientname=xanthan%20gum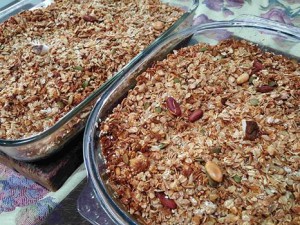 SNACK MIX
INGREDIENTS
3 cup Rolled oats (the is the main component)
1/2 cup steel cut oats
1/2 cup triticale flakes (from health store) NB1
1/2 cup rice flakes (from health store)
1/4 cup sunflower seeds
1/4 cup sesame seeds
2 tablespoons flax seeds
2 tablespoons chia seeds
1/4 cup roasted almonds removed from shell
INSTRUCTIONS
Mix all ingredients and place in 2 x baking trays. Bake at 180 degrees' fan forced for 45 minutes turning every 10 minutes.
Sprinkle more sesame seeds in last 10 minutes
If you must add dried fruit do so in last 10 minutes.
NB1  Triticale
Triticale is a cereal grain created by plant breeders. In the 1950s, plant geneticists hoped that a cross fertilisation of wheat and rye would produce a cereal with superior yield. The hardiness and disease resistance of rye was combined with the milling and baking qualities of wheat.
In 1970, the first commercial variety of triticale went on sale and triticale bread, flour and breakfast cereals became available. Triticale was hyped as a miracle crop during this time, but initial interest faded when crops were inconsistent and acceptance was slow. As such, triticale has not achieved its objectives to dominate as a grain for food production. Today in Australia triticale is found in a range of grain foods.
Nutrition credentials of whole grain triticale:
Similar to wheat, with 13% protein, but lower in lysine and niacin.
Lower in protein complex which forms gluten.
A good source of phosphorus and magnesium and a very good source of manganese.
Contains B-group vitamins, most notably thiamin and folate.
A table comparing the nutrient content of different types of grains can be downloaded from our Grains & Nutrition page.
Main culinary uses of triticale:
Triticale flour –can be used to make biscuits, rye-type crispbreads, cakes and muffins. The flavour and texture of breads made from triticale are similar to that of light rye bread.
Triticale flakes– whole grain triticale is pressed and rolled, which than may be used like rolled oats to make a hot breakfast cereal or substituted for rolled oats in recipes (e.g. in cookies and muffins).
http://www.glnc.org.au/grains/types-of-grains/triticale/
I have been trying to remember when I first had Pumpkin seeds. As a young fella in the 50's & 60's they did not fit into our meat and three veg menu.
I think at university in the early 70's we may have eaten them as part of our hippy meals. But my best memory is as a snack in Chicken St Kabul in the late 70s when I was backpacking my way back to Australia.
I will definitely including these as a side dish at my next diabetic party.
Roasted Pumpkin Seeds
How to prepare pumpkin seeds for eating.
1 Cut pumpkin, scrape out seeds, rinse:
2 Boil pumpkin seeds in salted water for 10 min:
3 Bake seeds in 400°F oven until browned:
http://www.simplyrecipes.com/recipes/toasted_pumpkin_seeds/
HOW TO ROAST PUMPKIN SEEDS
INGEDIENTS
1 pumpkin (or any other winter squash will work as well)
1-2 tablespoons olive oil
1-2 teaspoons seasonings of your choice (garlic powder, cinnamon/sugar, etc) — optional
INSTRUCTIONS
Remove the seeds from the pumpkin
Wash and dry them thoroughly, removing the pumpkin strings and "innards"
Toss the seeds with olive oil and seasoning of your choice.
Bake at 325 degrees

F 160 C

5-15 minutes, stirring and checking frequently to avoid burning.
Adapted from https://www.theprairiehomestead.com/2015/10/how-to-roast-pumpkin-seeds.html
SPICY CHICKPEA NIBBLES
Preparation time: 5 minutes
Cooking Time: 10 minutes
INGREDIENTS
1 cup of chickpeas, soaked overnight, drained and rinsed
live oil spray
1 teaspoon Cajun seasoning (Allspice)
INSTRUCTIONS
Place drained chickpeas onto paper towel and pat dry.
Spoon chickpeas onto a baking tray and spray well with oil.
Bake in a preheated oven at 220 °C for 10 minutes. Remove from oven and sprinkle lightly with Cajun seasoning.
Adapted from http://www.glnc.org.au/recipes/snack-recipes/crispy-chickpea-snack/

ROASTED CHICKPEAS
Serves 4-6
Ingredients
2 (15 oz.) cans chickpeas rinsed and drained
2 tbs extra-virgin olive oil
1 1/2 tsp curry powder
1 tsp freshly squeezed lime juice
1 tsp chili powder
1/4 tsp paprika
1/4 tsp cayenne pepper
¼ tsp ginger
Directions
Preheat oven to 180 C and line a baking sheet with parchment paper.
Once you have thoroughly rinsed and drained chickpeas, place them on a clean dish towel, wrap up the towel and rub them together to remove outer skins and to make sure they're fully dry. If they're still wet, they won't be as crispy.
Transfer chickpeas to a large bowl and stir in olive oil, lime juice, curry powder, chili, powder, paprika and cayenne. Mix so that they are evenly coated.
Pour chickpeas out into a single layer on lined baking sheet and bake for 40 minutes, or until crispy.
Remove from oven and season with ginger. Let cool or serve immediately.
SPICED ALMONDS
Ingredients
3 cups almonds
¼ cup lime juice (about 2 limes)
2 Tbls chili powder
1 Tbls ginger
½ tsp cayenne
2 Tbls olive oil
Instructions
Preheat oven to 350 degrees. Spread Almonds on a large baking sheet.
In a small bowl mix together everything but the almonds. Pour mixture over the nuts, and stir evenly to coat. Make sure the nuts are in a single layer on the baking sheet. Bake for 15-20 minutes. Cool completely, then store in an air tight container.
ZUCCHINI NACHO CHIPS
INGREDIENTS
1 large zucchini
1 Tbs mixed spices (check ingredients to make sure it does not contain sugar)
Olive Oil for frying
INSTRUCTIONS
Cut the zucchini into thin strips using a mandolin
Place slices in colander over the sink and wash. Let sit for 5 minutes then press out water.
Heat the oil in a fryer or pan to 350 degrees F. 180C
Drop the sliced zucchini into the hot oil. Working in batches of about 20 chips at a time.
Once the zucchini turn golden brown, remove from fryer and place onto paper towel.
Sprinkle with taco seasoning and enjoy!
Notes
NUTRITIONAL COMPARISON (per serving)
Traditional Nacho Chips = 164 calories, 6g fat, 0.2g protein, 23.3g carbs
These Nacho Chips = 66 calories, 6.9g fat, 0.6g protein, 1.6g carbs (92% fat, 2% protein, 6% carbs)
Adadpted from http://mariamindbodyhealth.com/zucchini-nacho-chips/