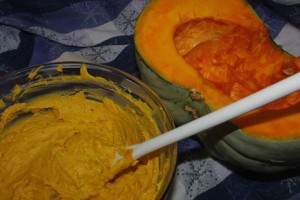 On those naughty days do you enjoy Peanut butter even though we know it is fattening and will raise your sugar? Here is a healthier alternative: Tahini.
Tahini is made from whole sesame seeds are should be full of fiber and ómega-3.
You can use as a spread like peanut butter or in your cooking.
I do mean on those naughty days and not on a daily basis.
Smoked salmon salad with tahini dressing
Preparation time: 10 minutes
Cooking time: 15 minutes
Serving size: 4
Ingredients
560g sweet potatoes
450g hot-smoked salmon, flaked into bite-sized pieces NB 1
160g baby spinach leaves
1/3 cup chopped fresh parsley
1/3 cup torn fresh mint leaves
6 red radishes, trimmed, sliced
Tahini dressing
1 tbs tahini
1/3 cup low-fat plain yoghurt
2 tbs lemon juice
1 small clove garlic, crushed
Directions
Place sweet potatoes into a saucepan of cold water. Bring to the boil, then simmer for 15 minutes or until tender. Drain. Set aside.
Meanwhile, arrange salmon, spinach, parsley, mint, radish and zucchini on 4 individual serving plates, or a large platter.
Make Tahini dressing: Combine tahini with 1 tbs boiling water in small bowl. Stir to combine. Add yoghurt, lemon juice and garlic. Drizzle over salad. Serve with new potatoes.
Note 1 Smoked salmon may contain sugar and salt which may be used in the curing process.
NOT PEANUT BETTER
Here is a peanut butter for your kids.
Ingredients:
1 medium carrot, grated
2 tbs tahini
a pinch of salt
1 tsp maple syrup (optional) (Not for diabetics)
Method:
In a shallow pan, spread grated carrots evenly and sprinkle a pinch of salt.
Turn heat on low. Close the lid tightly. Gently simmer for 3 minutes.
Turn off heat. Add in tahini and optional maple syrup. Stir to combine well.
Enjoy as a spread on toasts or as a dip for crackers.
FIVE-MINUTE HUMMUS
A delicious way to enjoy the benefits of garbanzo beans is dipping raw veggies in hummus, which is very easy to make. Here is simple five-minute recipe:
In a food processor blend a 15 ounce can of chickpeas (rinsed),
a garlic clove,
1/4 cup olive oil,
2 tablespoons fresh lemon juice,
2 tablespoons tahini (optional),
1 teaspoon ground cumin.
Put the hummus in a bowl, drizzle with olive oil, sprinkle with 1/4 teaspoon paprika, and serve.
Adapted from http://www.informationaboutdiabetes.com/lifestyle/lifestyle/the-glucose-waistline-and-heart-benefits-of-garbanzo-beans
Barbecued Pumpkin Houmous 
Preparation time –  15 minutes
Cooking time – 20 minutes
Ingredients
1 butternut squash, barbecued or roasted (any pumpkin will do)
olive oil
2 tbsp of tahini
juice of one lemon
1 tsp cumin
½ tsp smoked paprika
Ginger and Garlic to taste.
Method 
Prepare the barbecue. You could also roast the pumpkin, simply toss in olive oil and roast at 200°c fan for about 30 minutes or until tender.
Once the barbecue is at the red glowing stage (no naked flame) add the squash.
Barbecue on each side for 10 minutes.
Leave to cool for a minute before scooping out the flesh and adding it to a blender with the garlic, tahini, lemon juice, cumin and ginger to taste.
Blend until smooth.
Taste to check if it needs more spice.
Add to a bowl, drizzle with olive oil and sprinkle with paprika.