Happy Sunday. Here is a recipe of spaghetti nests.
Simple to make, tasty and presentable. Kids and grown-ups will love these baked treats.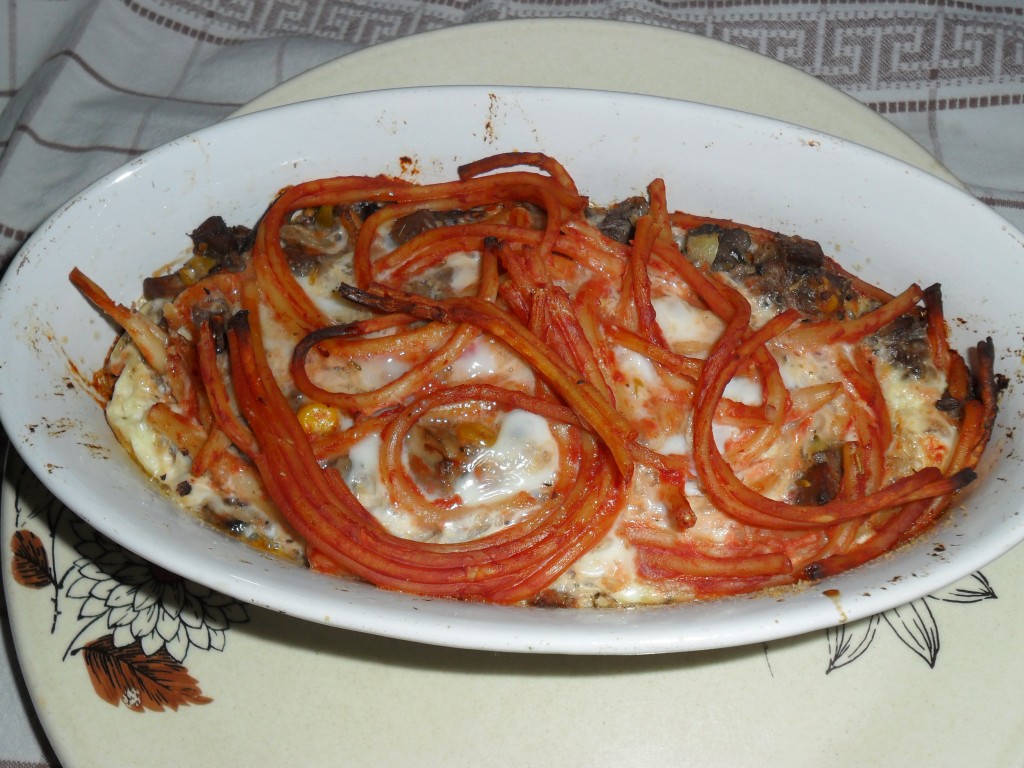 Ingredients
250g/9oz spaghetti
250g/9oz ground beef: This will contain fat better to use one of, or a mixture of the following
Lean beef, lean pork, chicken breast, fin fish, veal, venison or other lean game meat; chopped fine. Left over stew works well. I have used left over mild curry.
2 onions finely chopped
1 garlic clove, crushed
3 tablespoons tomato paste: I use Leggo's Tomato paste no added salt. (You can make your own from fresh tomatoes)
5 tablespoon olive oil.
A dash of freshly grated black pepper or herbs and spices to taste.
3 or four egg whites and low fat milk to equal proportions, I use Heart Active milk.
4 tablespoons multigrain breadcrumbs, to sprinkle the holes of the muffin tin or boat.
Directions
preheat the oven to 180C; 350F.
Cook the spaghetti following package directions. Drain. Left over spaghetti works well.
In a skillet over medium heat, add the oil and chopped meat. Cook until the fluids from the meat have all evaporated.
Add the onions and garlic and stir constantly till the onions are tender.
Add the tomato paste, herbs and black pepper etc.
Add the cooked spaghetti and stir with a fork to integrate the mixture (no need to add water).
Oil 15 medium sized holes of a muffin tin. I use boats.
Sprinkle the breadcrumbs evenly over the greased holes.
Divide the spaghetti between the holes to fill it, creating nest shapes.
I a bowl whisk the egg whites and milk until it becomes frothy, pour into the nests in equal proportions. Different herbs and spices. Chilli etc can be added to individual tastes.
Bake in the oven for about 12-15 minutes or the egg white mixture is cooked.
Remove from the oven. Let the nests cool down for 2-3 minutes, run a knife around the edges to loosen the spaghetti nests and serve.
Other Suggestions
Cooked Basmati rice can be used instead of bread crumbs, as can multigrain bread cut to size.
If you use lean meat I would give this 10/10.
If you need to use cheese try Cottage, Ricotta or Philadelphia.