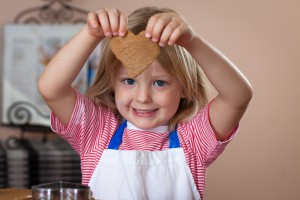 As with all dishes, if these effect your sugar remove them from your diet.
250g canola spread
1 cup EQUAL BAKING (over time you will able to eliminate this)
3 eggs (Whites)
1 1/2 cups self-raising flour (Try 1 cup self raising flour and  cup multigrain flour)
1 teaspoon ground ginger
1/3 cup ground almonds
1 cup low-fat milk
425g can mangoes
1/2 cup rolled oats
2 tablespoons Equal Baking, extra
30g canola spread, melted
Preheat the oven to 190 C (375 ). Grease a 20cm round cake tin, line base and sides with baking paper.
Beat the canola spread, Equal and eggs in a small bowl with an electric mixer until creamy. Stir in the flour, ginger and almonds. Stir in the milk. Spread into the cake tin.
Drain the mango, slice thickly and drain on absorbent paper. Lay the slices over the top of the cake mixture.
Combine the oats, extra Equal and canola spread in a small bowl and sprinkle over the cake.
Bake for 1 hour and 10 minutes or until golden brown and firm in the centre. Stand 5 minutes before turning onto a wire rack to cool.
Fruit is Not Forbidden But Some Fruit Choices are Better Than Others
http://diabetes.about.com/od/nutrition/ss/Fruits-to-Avoid-if-You-Have-Diabetes.htm#showall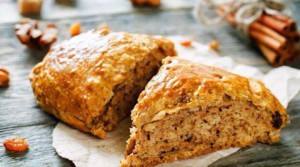 PUMPKIN OATS CAKE SUGAR FREE
INGREDIENTS
1 cup peeled and grated pumpkin (approximately 250 gm, preferably raw)
1/2 cup wheat flour
2 Tbsp. fine semolina
2 Tbsp. rolled oats
1 Tbsp. skimmed milk
1/4 tsp grated nutmeg
1 small pinch of ginger
1/2 tsp baking powder
2 pinch of soda bi-carb
1 Tbsp. almond brand or broken almonds
1 cherry
INSTRUCTIONS
1. Place the grated pumpkin it in the microwave for 3 minutes
2. Add wheat flour, semolina, oats, skimmed milk, nutmeg, ginger, soda, baking powder to the pumpkin mixture and mix well.
3. Preheat the oven, and let this mixture rest for 10 minutes.
4. Use olive oil spray to oil a baking tray and then pour the mixture in it.
5. Bake for 20 minutes on 200 C. Then remove from oven, sprinkle some almond brand
Bake again for 20 minutes on 200 C, and garnish with a cherry.
Via Thadani