In my cold climate we do not start our summer garden until the first week in November.
With plenty of care,organic  fertilizer and water, they are well on the way by the end of November:-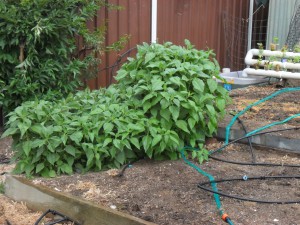 The Jerusalem Artichokes (JA) have sprung to life from the tubers set at the end of winter.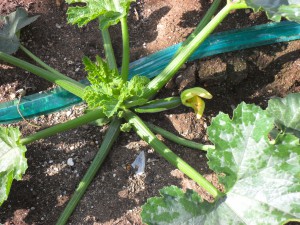 Five Ways to Eat Squash Blossoms
Fried: From Mexico to Italy, frying is one of the most popular ways to prepare squash blossoms. Simply batter and fry them or stuff them first. Cheeses (ricotta, fresh mozzarella, goat cheese) and herbs (basil, thyme, parsley) make good fillings. Try adding lemon zest to the cheese or season the crispy fried blossoms with a squeeze of lemon juice and sprinkling of coarse salt. 
• Recipe inspiration: Fried Squash Blossoms, from The Kitchn
Baked: If deep frying turns you off, or you just want to try something different, you could stuff the blossoms with cheese – savory or sweet – and then bake them in the oven. Steaming is another healthy option. 
• Recipe inspiration: Waldy Malouf's Baked Squash Blossoms with Ricotta and Honey, from New York magazine
Pasta: We sometimes gently tear or make a chiffonade of squash blossoms to serve over pasta, risotto, or salad. The blossoms can also be cooked into a pasta sauce. This is one of our favorite recipes. 
• Recipe inspiration: Pappardelle with Zucchini Blossom Sauce, from Orangette
Quesadilla: Squash blossoms are abundant in Mexico, where they are known as flores de calabaza. There's something very satisfying about the combination of the mildly sweet, squash-y blossoms with creamy cheese. 
• Recipe inspiration: Squash Blossom Quesadillas, from Homesick Texan
Soup: How about a fresh, summery soup with squash blossoms, zucchini, and corn? 
• Recipe inspiration: Golden Squash Blossom Crema, from Rick Bayless
http://www.thekitchn.com/five-ways-to-eat-squash-blosso-87564
First harvest.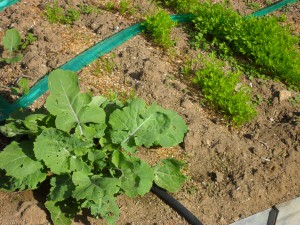 Root vegetables up and growing.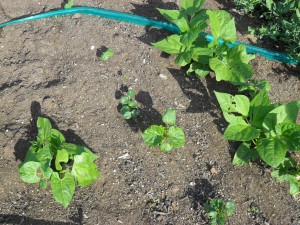 Okra and beans on the way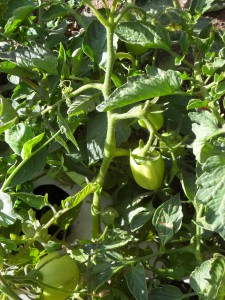 Tomatoes are setting fruit.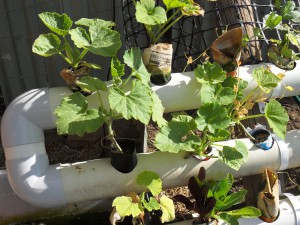 Organic  Hydroponic on the way.
By Christmas we have an abundant harvest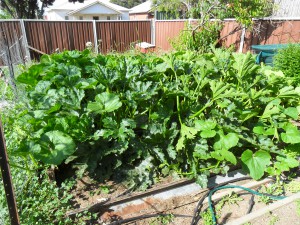 Vines are running and setting fruit.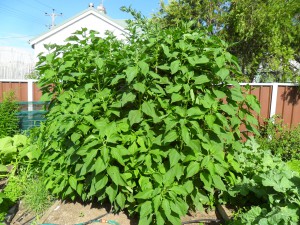 JAs growing well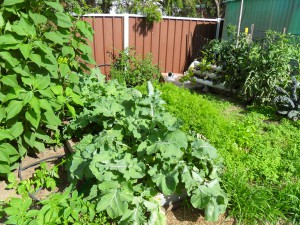 Root vegetables doing well.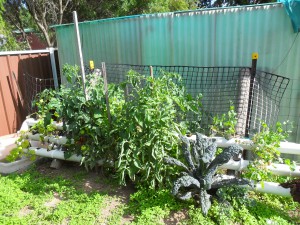 Hydroponics, tomatoes, peas and cucumber are being picked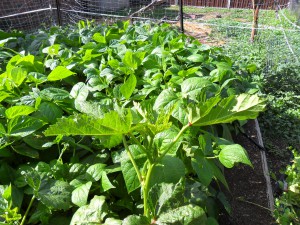 Okra about to flower.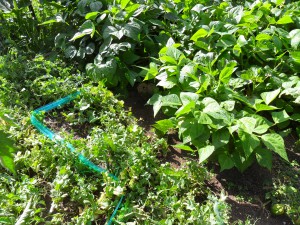 Peas almost finished but still producing.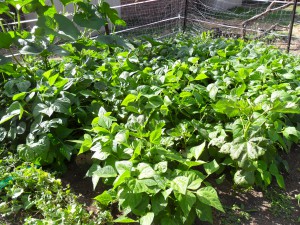 Beans are flowering and setting fruit,
By the first week in January the Okra are about to flower and the first beans have been harvested.  The excess go to freezer  land for future use. (During winter).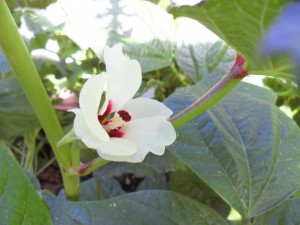 By the 2nd week in January my first Okra.
The tomatoes are going well:-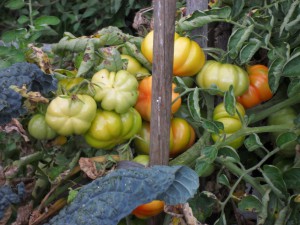 It must be the end of Summer, the Jerusalem Artichokes are in flower, the carrots are ready to pick, small but sweet, the winter garden is in and waiting for the first frost and some are ready to pick.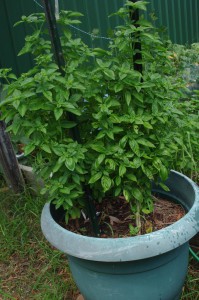 BASIL
Easy to grow and adds flavour to any meal just pick off the leaves
Just snip off the flowers when you see them daily, and when you harvest just pick off the leaves. The plant will last 1 month longer.
The Garden is going well after the recent rain. Did you know you can eat pumpkin leaves. I have tried them, they are OK but when you are overloaded with beans, baby squash and zucchini they are not my first go to vegetable.
Believe it or not, pumpkin leaves are delicious. They are now one of my favourite greens that I forage for in my permaculture kitchen garden. I understand that the prickly texture of the leaves can be initially off-putting. I used to think this too. However, with just light steaming, the prickly texture softens and the leaves become a wonderful addition to my meals.
I use pumpkin leaves in so many things – in omelettes and quiches, in soups and stews, in stir fries, in spinach and feta parcels, as a gluten free wrap for rice/quinoa and veggies, as an alternative to grapevines for a dolmade wrap.
http://our-permaculture-life.blogspot.com.au/2017/02/do-you-eat-your-pumpkin-greens.html