A few years ago I bartered a few chook for 2 Eating goats. When they arrived 1 was heavy in kid so I kept her. Here is my little flock now.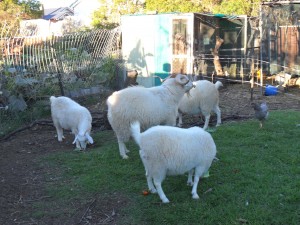 Mary had twins today while I was away between 2 and 3 pm, a boy and a girl.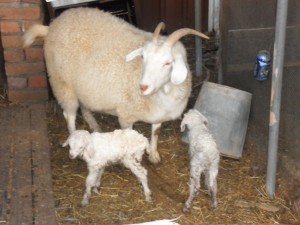 Jack comes for a scratch to tell me about the kids: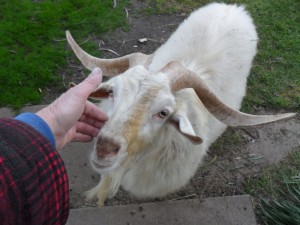 He needs to wash his face.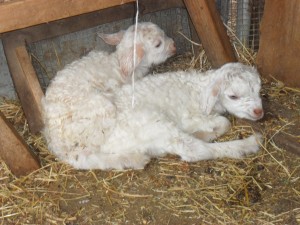 Fric and Frac resting after a feed.